Libertia has a powerful structure that allows us to offer a road freight service fast and flexible both nationally and internationally.
EFFICIENT AND TAILORED TRANSPORTATION
We work side by side with our clients to adapt to their particular reality, giving a personalized response and attending to what each company needs from its transport provider.
We are specialists in logistics solutions applied to the Land Transport of Full Cargo by Road of Goods, which allows us to provide our customers with availability throughout the year, both nationally and internationally.
We trust in medium-long-term projects, considering that the movement is showing itself. With a maxim on our way: How hard it gets, the impossible is attempted!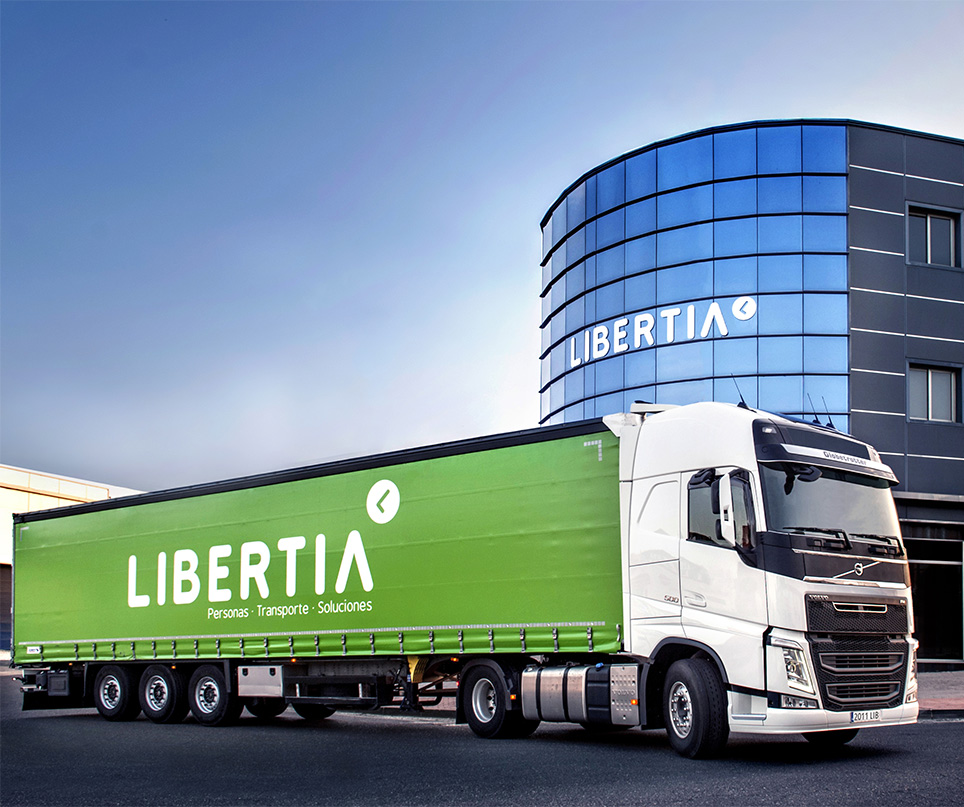 Last News
Libertia Soluciones Logisticas, announces through this statement the presentation of its new website https://www.libertia-logistica.com. The main objective is to offer its clients a space in which they can learn about their evolution, news...

learn more

→

Due to the current circumstances caused by the COVID-19 coronavirus, we understand that it is necessary to adopt a series of measures in an exercise of responsibility before all the partners that make...

learn more

→

As happened some time ago, LIBERTIA returns to accompany the Cordovan Association for the Integration of Border-Line Children (Acopinb) this time in a concert event held at the Royal Botanical Garden of Córdoba...

learn more

→
Libertia Headquarters
Pol ind. La Torrecilla, Avenida de la Torrecilla,21 Centro empresarial La Torrecilla 1º11 14013 Córdoba